---
Children & Youth Services
Read 1000 Books Before Kindergarten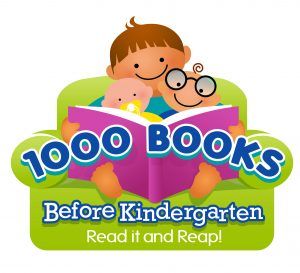 Early Literacy education is very important to your child's success in school. The more children are exposed to sounds, letters, and words, the easier it is for the child to learn to read. That is why we have adopted the Read 1000 Books Before Kindergarten Club.
This free program encourages you to read 1000 books with your child before he or she enters school – a goal experts say children need to help them learn to read for themselves.
Dolly Parton's Imagination Library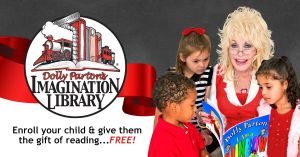 The seven Black Hawk County public libraries have come together to bring Dolly Parton's Imagination Library to our community in partnership with the Cedar Falls Community Foundation. The Hudson Public Library Foundation is supporting our local Black Hawk County 50643 zip code area (Hudson and Voorhies). Dolly Parton's Imagination Library is a book gifting program that mails free, quality books to children from birth until age five. You may register your child at imaginationlibrary.com. Contact the Hudson Public Library at 319-988-4217 with any questions.
Learning to Read? Check out these links!
Starfall-Learn to Read Learn to read with phonics.
Story Place A digital library for children. This site has interactive digital books. These cannot be downloaded.
Stories and More Storytime
Great for 3- to 5-year olds, though through age 8 will enjoy.
Join us every Monday evening at 6:30 p.m. for storytime. This is a fun time with a weekly theme that includes stories, crafts, and games. Parents are recommended to participate as well. Storytime meets at the library. Previously recorded storytimes are available on our YouTube channel. For the complete playlist of our storytime videos, visit this link: RECORDED STORYTIMES.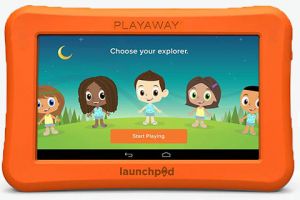 Playaway Launchpad tablets are designed for children ages 3-10 and contain preloaded educational games in the areas of STEAM, Early Literacy, Science, Critical Thinking, and more. Available for checkout!
Wednesday Early-Out Activities
Each Wednesday during the school year, join us at 2:15 p.m. for early-out activities such as movies, crafts, cooking, and games. Watch our calendar of events, Facebook page, and Kids Korner newsletter for specific dates and activities.
This book club is for kids 4th-6th grade and meets Thursdays from 3:45 to 4:30 p.m. Beginning September 7, 2023, the book club will be reading The Puppet's Payback and Other Chilling Tales by Mary Downing Hahn. All participants will get to keep their copy of the book upon completion.